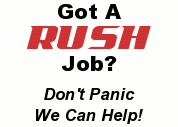 (3) Easy Repair Service Steps
1) Email Us for a RMA number and instructions how to send your equipment for repair.

2) Our professional technicians will troubleshoot the problem and diagnose the
failure and provide a estimate to you before repair. You receive a email reply with
your *FREE* repair estimate. "RUSH" repair service available upon request.

3) After repair is complete will will provide a payment method and acquire and verify your return shipping address.

WE OFFER FREE ESTIMATES & FREE RETURN SHIPPING ON ALL COMPLETED REPAIRS!

Repair and Upgrades:
a) Our repair service is not just bound to our local customers. We also gladly except your equipment needing repair via a shipping service like UPS, DHL, FEDEX, USPS etc.
Email us your repair needs for us to provide a RMA number and shipping instructions!
b) ALL MAKES/MODELS OF T.V., VCR, STEREO, CONSUMER & BUSINESS TELEPHONES, AND ALL OTHER CONSUMER AND PROFESSIONAL AUDIO, VIDEO EQUIPMENT.
c) We repair and upgrade all makes/models of PC computer systems and Laptops/Notebooks. Ask for details!
d) General electronic repair.
e) All of our repairs uses components that either meet or exceed manufacturer specifications.